Why Should You Use Cloud Business Intelligence Solutions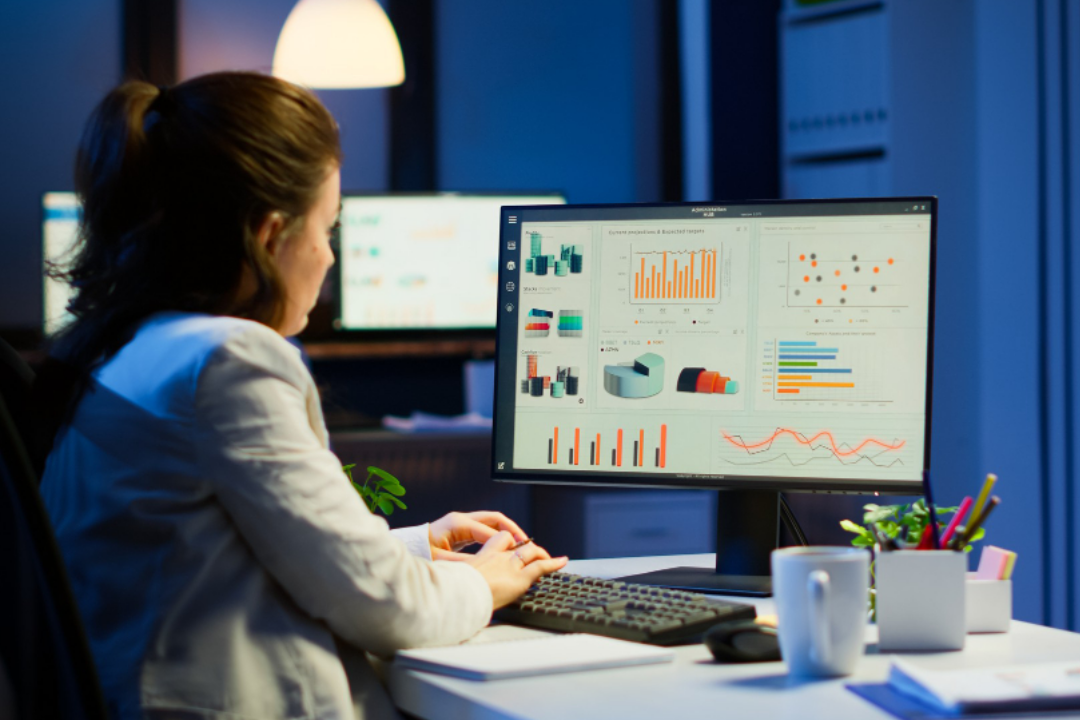 Many organizations are beginning to embrace business intelligence (BI) solutions, but are struggling to make their solutions more robust, easily accessible, and effective. How can this be solved? Cloud business intelligence solutions can help organizations, irrespective of how small or large their workforce is, to increase their level of competency and value. Cloud BI is the merger of cloud computing and ERP (Enterprise Resource Planning) that delivers simpler data predictive models, visualizations, multi-source data discovery and more. In 2018, the global BI software market was valued at $14.3 billion and is expected to reach $28.77 billion by 2022.  
Important reasons your company should adopt BI:
1. Reduced Implementation Time: 
Traditional implementation of business intelligence has always been time-consuming. A decade ago, implementation of BI solutions required the customization of software and dedicated hardware for deployment. Along with personnel training, this took up a lot of time. However, with the advent of Cloud BI solutions, the process has become quicker and less expensive. By implementing Cloud solutions for Business Intelligence, one can concentrate more on their core business activities without having to set up the software environment, licensing and more. The service provider is completely responsible for hosting, managing, and maintaining the software, which saves money, time and resources. 
2. Advanced Mobility
And
Higher Adoption
:
Cloud business intelligence solutions help the decision-makers stay connected to the consumers in real-time, 24/7. This enables efficient collaboration, decision making, and establishes much-needed communication. The decision-makers and team can access a cloud BI platform from anywhere in the world without having to think about accessibility issues, proximity, effectiveness and system speed. Another important factor in Favour of cloud-based business intelligence solutions is the rise in cloud adoption. Cloud fulfils a company's requirements for storing a colossal amount of data collected from different sources. This has naturally increased the amount of data on the cloud, which is analyzed using BI SaaS. Cloud-based business intelligence platforms also enable the creation and replication of different views based on hierarchy, roles, and geography of the decision-makers. 
3.

Scalability

:
Scalable applications help in increasing users' adoption along with the changing demands and requirements of a business. Scalability in addition to adoption may also increase user engagement time when it comes to self-service activities. Cloud BI solutions offer scalability beyond this definition. Organizations can also increase or decrease their system storage, ensuring that they pay only for what they need or use. This ensures that the users have better functionality at a fair price.
4.

Reliability

:
Cloud business intelligence solutions are extremely reliable and keep improving through multiple platforms. These platforms provide reliable and secure locations for data storage, and the resources can be accessed by many users around the world. The vendors also take care of aspects such as redundancy, scalability and platform distribution. 
5.

Lower Cost

:
Cloud BI solutions include powerfully built data analytics and reporting tools for businesses to upgrade their sales and marketing activities. These tools also increase collaborative campaigns between the sales and marketing teams of the company. Cloud business intelligence solutions generate maximum business value by enabling employees with self-service analytics, providing IT with the scalability and flexibility it needs to reduce maintenance and security costs. This allows IT departments to concentrate more on innovative solutions and systems that will drive significant business growth.
Use Cases of Cloud Business Intelligence
Sales and Marketing Analytics: 
Cloud BI solutions provide organizations with the ability to analyze sales and marketing data from multiple sources, such as CRM systems, social media platforms, and web analytics tools. 
Financial Planning and Forecasting:
Cloud BI solutions offer financial teams the ability to streamline financial planning, budgeting, and forecasting processes. By integrating data from various financial systems, organizations can perform comprehensive financial analysis, monitor key performance indicators (KPIs), and generate accurate forecasts.  
Supply Chain and Inventory Management: 
Cloud BI solutions play a crucial role in optimizing supply chain operations and inventory management. By integrating data from multiple sources, including ERP systems, logistics platforms, and supplier databases, businesses can gain real-time visibility into their supply chain processes.  
Customer Experience and Satisfaction:
Cloud BI solutions enable organizations to analyze customer data and feedback from various channels, such as surveys, social media, and customer support systems. By leveraging data visualization and interactive dashboards, businesses can gain insights into customer behavior, preferences, and satisfaction levels.  
Operational Efficiency and Process Optimization:
Cloud BI solutions facilitate the analysis of operational data from different departments and systems within an organization. By tracking key operational metrics, organizations can identify inefficiencies, streamline processes, and improve productivity. 
Wrapping Up:
Century Software's advanced Cloud BI Solutions arm your organization with actionable information and elevated readiness. The solution is scalable across small, medium and large enterprises, giving you access to real-time data and operational insights to exceed your performance goals.   Talk to us and get started with cloud based BI solutions for your business.