5 Reasons Why Organizations Need Managed Data And Analytics Services
How do businesses adapt when their technology requirements outgrow their existing resources? This challenge comes up in a business's BI & analytics environments too. The best way to deal with these  situations is to hire a managed services provider in BI and data analytics. What does Managed Data & Analytics Services mean and how can businesses benefit from it?
Managed BI & Data Analytics Services
Earlier, companies usually worked with a break-fix model of outsourcing if there was an issue that couldn't be handled in-house. However, over time, the market demanded more proactive and lasting solutions. Professional MSPs or managed services providers fill this requirement by offering services on the back of their niche expertise. Besides real-time monitoring of existing equipment and identifying future issues, MSPs now also cover other business functions such as business analytics consulting and business analytics services.
Businesses engage service providers to ramp up their technology landscape, save on costs of maintenance and upkeep, improve operations for efficiency, or to simply ease the daily pressure of managing their own IT services. This allows them to focus on their core competencies and strategies, and to maintain a competitive edge in their marketplace.
In what ways can a Data & Analytics Managed Services provider help? We explore here five outstanding reasons businesses may choose a Managed Services Provider in BI and analytics.
Reasons to Choose a Data & Analytics Managed Services Provider
Augmenting your talent pool with highly skilled experts
If your team is constrained by skills or bandwidth to meet the continuing needs in BI and analytics, then outsourcing a component or all your analytics functions may be a game-changing solution. Partnering with a MSP gives you access to a team of highly skilled data and analytics specialists that can scale up or down according to your requirements.
And given the multiple dynamic factors involved in successfully running BI and analytics systems, and the sheer flux of technological changes, your business needs the ability to tap into the talent pool of MSPs easily, and on-demand. If executed well, this does wonders in achieving desired business outcomes.
Focus on efficiency & core competencies
Technology grows in complexity over time and internal IT departments may struggle to keep up with limited resources at their disposal. Professional MSPs can provide reliable support in meeting these ever-evolving and challenging requirements. They help to boost efficiency by offering working dynamics and 24×7 coverage.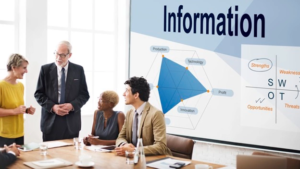 Stay secure & updated
Dedicated Managed Service Providers are up-to-date on the latest techniques in BI and analytics, they know the business intelligence software platforms thoroughly, and are usually the thought leaders in the space. They keep you updated on the latest functionality, new features, case studies, strategy and industry examples so that you get the most from your investment. With proactive monitoring of your BI analytics environment, a MSP can ensure that your technology is compliant and your data is secure.  
Focus on core business objectives
You may need to focus on your core business objectives and not get distracted by routine issues and nuances in analytics management. A managed services provider in this domain can reduce your need for intervention, enabling you to devote attention to more innovation focused and value-added activities which drive business results.
Improve user experience
This is the most important and yet often the most neglected aspect in a lot of cases. In the context of managed services, an elevated user experience entails data literacy, ability to leverage tools to the fullest, clarity on SLAs and processes, trust in data quality, ability to derive value from BI and analytics and hence adoption.
Before conclusion
As we have more data available than ever before, scaling your data and analytics capability will be critical to achieve business goals intelligently and attain future business success. Working with a specialist Managed Services provider can help business leaders do this, and focus on delivering their core business services. With managed services in BI and analytics, they can leverage data better to maximize efficiency and cost-effectiveness.
Century Software helps drive digital transformation with astute Business Intelligence operations. We are focused on designing solutions that provide better answers to everyday business problems. These solutions reduce costs, enhance innovation, and support scaling of business platforms with reduced risk. Get in touch with us today for a free demo or guided tour of our tech solutions and discover how your business set-up can benefit from it.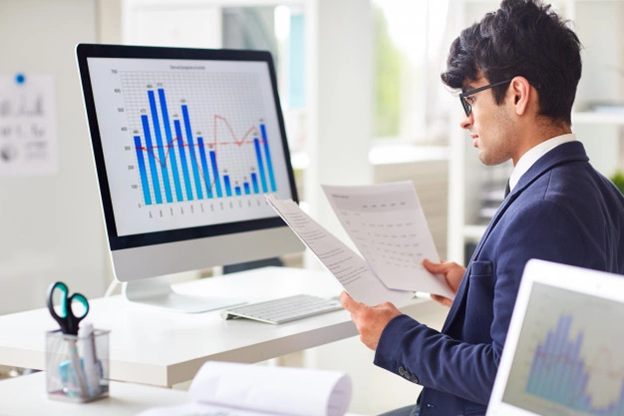 Are you exploring ways to incorporate Six Sigma into operational tasks? BPM can help.