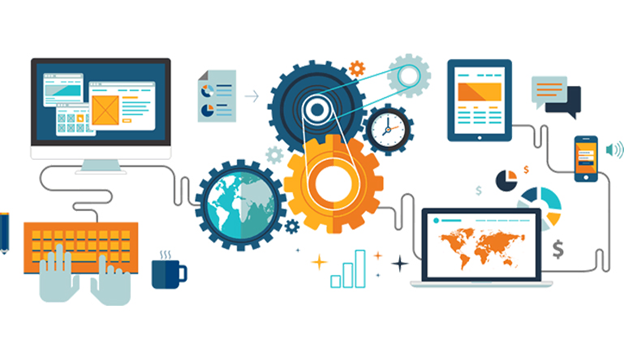 Image source: businessworldit
Business process automation solutions promise to make your business operations more manageable, convenient, and efficient. However, you may be skeptical of these promises that claim to automate every business action.
Most process automation companies worldwide are struggling to find ways to embrace automation technology at any level.
Business automation solutions have done big data analytics for transactions and marketing in recent times that have shown positive results in terms of high productivity in the workplace, and it would be wrong to ignore them.
Let's break down the various features that business automation solutions must have and see what they can do for each business regardless of size, revenue, or industry.
Must-have features of business automation software
Depending on the purpose of your business and the goals of your automation, the best process automation software will have a few specific features you would need.
In order to figure out what exactly you need from automation, you need to answer a few important questions-
● What conditions must be met to create an integral algorithm?
● Which decision takes the most time?
● What issues should we consider when dealing with unexpected elements?
Support
When choosing the right business automation software solutions, you will not only buy a complete package, you will also get unique customer service from the vendor.
You need to ensure that the process workflow software companies will offer you continuous help accessible through the most convenient techniques. So search for the workflow automation companies that will furnish you with business computerization programming software with a strong support team.
Easy Navigation
Ensure you and your team can use the tool easily. If you have to make a lot of effort to figure out how to navigate through the tool and its features, then it's not going to save you any time.
That's why it's best to consult with experienced users or read through FAQs to ensure that the business workflow automation runs smoothly and is a good fit for you. Even the most complex workflow can be created effortlessly with the right UI.
Safety Assurance
Choose an IT process automation software utilizing the strictest and latest security measures to prevent potential cyberattacks.
Business process workflow software development assumes access to internal corporate data, which means security is a top priority. Ensure that the IT process automation software has an adequate protection policy, ISO 27001 certification, and operates under a strong NDA.
High Quality Control Measures
Your best process automation platform tool is subject to quality control standards to uncover potential bugs. Monitor and measure the effectiveness of the applied solution – make sure at the very beginning that it works as you expect.
What are the advantages of business automation software solutions?
Politely filled out a form to let it be known that it was the wrong forum, or worse, the old one, or maybe you made a mistake and had to start a new record because there wasn't enough space to add the correct information?
Gradual manual processing and corrective work not only delay operations but are also costly.
Take HR, for example. The cost of annual manual administration with each employee adds up to 8,800 a year – and this is an estimation without accounting for sick leave, training, and review processes.
Alternatively, consider the invoice method. 90% of invoices are still done manually. To make matters worse, invoices are completed manually, 12.5% ​​of invoices need to be redone, and only 17.5% are delivered on time.
BPA tools from Censof settle this impediment.
By diminishing manual administrative work, BPA speeds up business processes, limits errors, and fosters team effort.
Thanks to automated digital forms, including SQL combination, the information section has been fundamentally decreased. This implies that teams do not have to fill in similar data again and again; they can focus on their primary job.
Conclusion
According to a report by VentureBeat, BPA can deliver up to 400% ROI and can reduce business costs. It was the fastest-growing software segment in the last quarter of 2019 and will continue to grow as it is more widely applied in various industries.
You can effortlessly manage processes, people, and performance with Censof's business process management solution. Create process applications quickly on an omni-platform to assist any department to achieve faster, more efficient business results.