A Business Process Management system
tailor-made for
your business.
Streamline your business by easily integrating Century's Business Process Management software customized to boost efficiency and productivity across every department.
BPM that equips you with all the tools you need
Address ever
changing
business needs

Low-Code App Development
Serve business needs faster and in real-time with a low-code app development environment. Build fast, scale better with comprehensive app management capabilities.

Case
Management
Combine rule-based decision making capabilities with powerful robotic process automation to achieve desired results faster.

User Experience
Design
Get the help of built-in UX/UI design templates to deliver business value seamlessly. Get better business outcomes by building enterprise level applications for your business.
Business Rules Management
Achieve superior employee productivity standards to deliver personalized service to your customers.
Robotic Process Automation (RPA)
Automate existing systems and manage last-mile errors across enterprise verticals. Track departmental performance and processing with ease.
Business Process Automation
Achieve 100% automation with predefined data models, customizable UI and pre-built processes, connectors and integrations. Scale quickly and evolve with real-time business requirements.
Achieve Intelligent
Automation
Century Software's must-have features empower you to eliminate redundancies, improve workflow, and save time by automating repeated, mundane tasks while still giving you full control over the process.
No coding
necessary
Lets users manage processes without code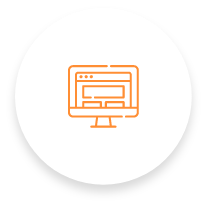 Easy-to-use
interface
Users love the uncomplicated, simple design
Built for
scalability
Handle increased users, data volume, & complexity easily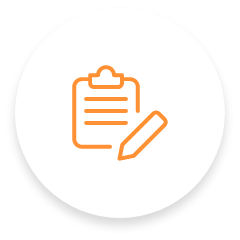 Real-time
analytics
Link your workflows with APIs and handy tools like Zapier
Remote
Access
Custom metrics keep you aware of the state of each process
How does our BPA Software work?
While our BPM System uses a set of strategies to streamline and automate manual processes, our Business Process Automation Software provides the platform & systems to apply said strategies into practice. We use BPA Tools that generate improvement across the organization and its activities, reduce costs and introduce discipline into all workflows.
Bring Innovation to your
Business Processes with
Century Software
Century Software's web based Business Process Management System helps you gain exceptional visibility, agility, and consistency of your business processes and saves you both time and money. BPM tools powered by Century Software empower you in locating issues in your processes, implementing quick fixes and refining them. This tool is built with best practices that allow you to thoroughly plan and track your projects.
With Business Process Management Software
(BPMS), you can:
Automate entire processes including people or manpower driven workflows
Bring high levels of transparency into processes by monitoring performance along execution checkpoints and taking necessary actions based on information generated by real-time analytics and dashboards
Quickly resolve issues by rerouting work to other locations, assigning it to team members, and adding temporary resources
Optimize & simplify processes by avoiding manual errors and standardizing it across various touch points.
Manage change with greater flexibility and agility across multiple processes
Get started with our BPA and Business Consulting Services.
Read More about Business Process Management