Small Business Data Analytics Software to Elevate Your Business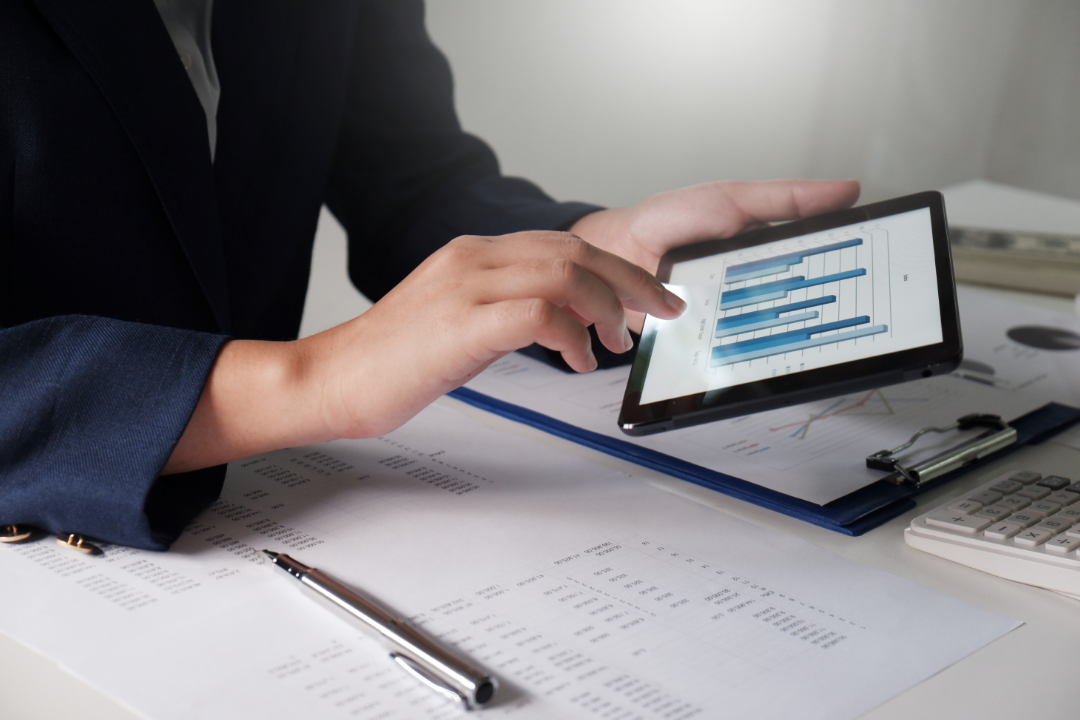 Small Business Data Analytics Software Provider
What is an In-Memory Database System?
Gone are the days when data analytics were the cup of tea of only the big players who could afford a team of analysts. Industries are becoming data driven and so should companies irrespective of their size. Gigantic volumes of big data might sound intimidating for Small Business Data Analytics Software but that doesn't always have to be the case. Modern business intelligence tools are lightweight, affordable and help small business compete with the key players in the market. Also with Small Business Data Analytics Software, startups can quickly change path if they spot that they are moving in the wrong direction. To become a data-driven organization, you have to first change the way you operate at all levels.  
 
Small data are easily digestible data bites. Small data is generated by humans rather than machines. Small data is usually contained in your CRM and ERP. Small data contains details that are very specific. Data analysis can help businesses grow exponentially if done right. Here are some reasons why small businesses should take data analysis seriously. 
Best analytics software drills down to the details
While big data gives you an overall glance at the market structure, historical data and latest trends, Small Business Data Analytics Software helps you drill down to the specifics. Big data gives you a lot of interesting information. But in order to be actionable, you will need specific problem-oriented data that will help you make decisions. Too much data can put you in trouble if handled in the wrong way. You should always approach big data with a hypothesis and question in mind already. This way you will be able to precisely extract only the useful information. Then you can use small data to filter out the key performance indicators. 
Analytics software companies help you predict market trends
Market trends are changing at a neck breaking pace, and it is really important to get things done on a real-time basis. Modern business intelligence tools run frequent inspections to collect data and the AI systems in them instantly spot the latest trends in the market. All this being done on real time help you offer solutions to your customers instantly. Big data can, however, be useful for referring to historical data which would eventually help you predict future trends too. Using raw transactional and behavioural data to derive measures. Using the historic BI data, you can analyse even the trends that went unnoticed.
Data visualization features help you present analytics to customers, investors, stakeholders and to your own team effectively. Use your BI tools be able to create attractive charts without spending too much time on designing tools.
Best analytics software in the market are versatile
Modern analytics software companies can cater to the various needs of the customers which means you can just pay for one tool that will address all your problems. These analytics software provides have built tools to be simple enough to be entirely operated by the user that are not necessarily data analysts. So the startups that can't afford to invest in a team of data analysts can use their other employees to become data analysts. It also comes with a simple infrastructure that doesn't require the user to undergo extensive training.  

Even if you are a well-established startup that has some data analysts, the simplicity of BI tools can still benefit you in a lot of ways. For example, instead of waiting for someone who can pull out the necessary data, employees can easily extract the data that they need from the analytics reporting software. This way they can quickly figure out the key performance indicators and make strategic decisions independently. 

Small business analytics can help you maintain customer relationships
A loyal customer is 10 times worth their first purchase. It is imperative for small business to retain their loyal customers. Fortunately, it is easier to retain your customers rather than finding new customers. Creating a good customer experience can be accomplished if you use small data to better understand the customer's needs and serve them better. Modern BI tools also allow you to provide transparency to the customers in processes like procurement. 

Best Small Business Data Analytics Software are cloud based
In the U.S. alone, work from home, or telecommute population is growing at 115%.  This quantifies to around 2.8% of the U.S. employee workforce which is 3.7 million remote workers. And this number will only continue to grow. Modern business intelligence tools come with online dashboards that give your employees the freedom to access data from anywhere. Your employees don't have to wait to consult your data analyst to make strategic decisions anymore.
BI tools provide data warehousing solutions that involve moving business data to a secure  storage facility. Cloud based data management means no worries about lost devices. With military security and regular audits, your data always remains the same. Process of backup and recovery has also become simpler than ever using cloud based tools.
If you think about it, small businesses can use big data more effectively than big enterprises This is because, most small businesses don't play with rules. Unlike the enterprises that require numerous approvals from authorities to access data and analyze it, you can already get started with leveraging insights. Also, in small businesses where employees have to wear several hats, you can get different angles of using the data. Overall, it is inevitable for businesses to make data driven decisions to avoid being dwarfed in the market.